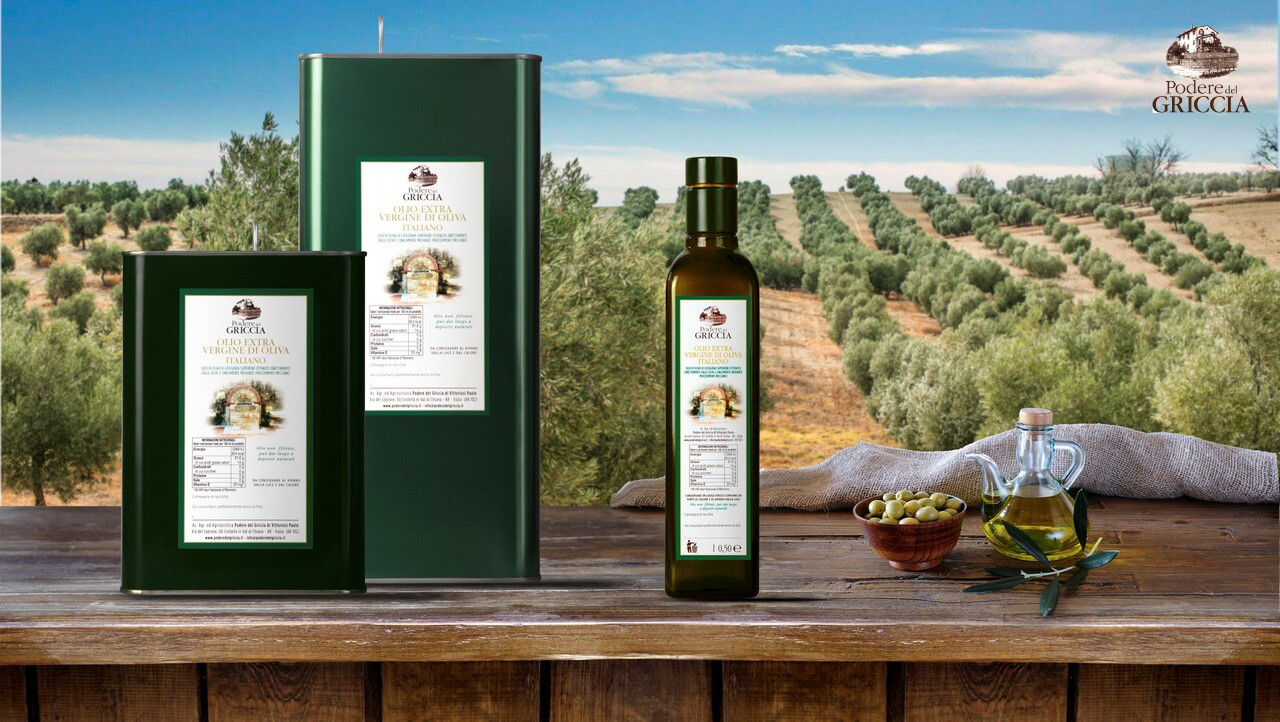 The farm is specialised in the production of extra virgin olive oil, whose denomination, as for the farmhouse, is "Podere del Griccia".
The olive grove, which has more than a thousand trees, is made up of different native Tuscan varieties, such as Leccino, Frantoio, Moraiolo and Gentile, whose fruits mixed together give rise to an oil that is intense in colour, fragrant, full-bodied and vigorous in flavour, ready to be served at the table with bruschetta or other raw uses as our consolidated Tuscan tradition teaches us.
It is important to emphasise that all agronomic practices, from cultivation to harvesting, processing (milling takes place within 24 hours of harvesting) and bottling are carried out in-house, thus guaranteeing authenticity, freshness and all the necessary care for the product.
The harvest time is decided according to the weather of the year and the degree of ripeness of the fruit, but always between mid-October and mid-November.
This timeframe significantly reduces production from a quantitative point of view, but allows the organoleptic characteristics and specific features typical of Tuscan olive oil to be maintained, making it a product of the highest quality.
Harvesting is carried out according to tradition. This system, known as 'brucatura', allows the olives to be obtained without any bruising, intact, with no soil residue or other foreign bodies. The system, which is time-consuming and labour-intensive, allows perfect olives to be obtained for pressing within 24 hours of harvesting.
INFO REQUEST
FILL OUT THE FORM BELOW AND YOU WILL BE
CONTACTED AS SOON AS POSSIBLE